Aries offer a complete IT disposal service for all your old PCs, laptops, netbooks, printers, office phones and server hardware
Aries dispose of your old IT equipment in a safe and secure method recycling everything with zero landfill. We will come and collect it from you, no matter how big or small or where you are in the country.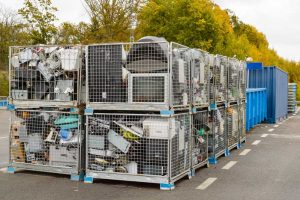 We know just how vital your data is, even if it isn't needed anymore. All your equipment will follow the industry leading procedures for data erasure.
We work closely with some of the leading providers of CESG approved software to ensure accurate, quality controlled and fully documented procedures. That is why we are able to guarantee that 100% of data is permanently erased from all IT equipment. Any item failing data erasure process is immediately shredded using CPNI (Centre for the protection of National Security) approved shredder.
Services We Offer:
Hardware Removal and Disposal Service
Hard Drive Swap Outs
Re – Imaging Services
Data Erasure of Infected Drives (to CESG Standard)
Secure Vault Storage
CPNI Approved Shredding Service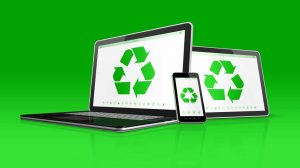 The recycling service includes a full asset report for the collection along with data erasure certificates.